Tips on Painting Your Home's Interior
Posted by Megan Garrell on Friday, August 28, 2020 at 9:10 AM
By Megan Garrell / August 28, 2020
4 Comments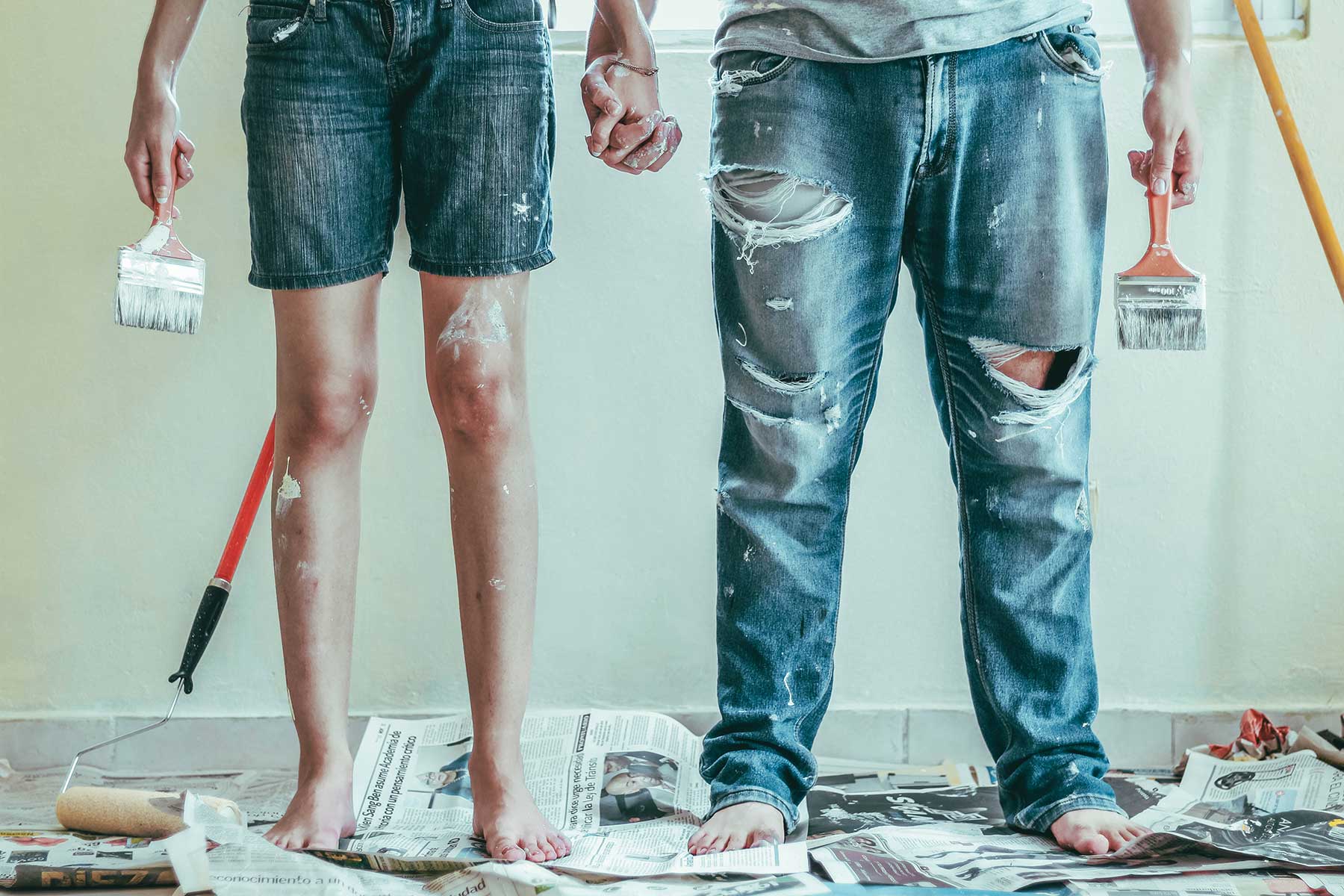 If you are a first-time homeowner and have never painted a home interior before, you may find the task daunting and challenging. But then again, don't give up. You can still successfully paint your house interior, change its appearance, and increase your home's value in general.
With the right guidance and tips, any homeowner can DIY and successfully paint a house interior. To get started on the right foot in your painting undertaking, look at the steps to prepare, and gather the necessary items you need for the task.
Prep Your Home
The first step to hold at your fingertips is to prepare your wall for the exercise. This is a critical step if you want to achieve perfect results. Here is how to prepare your interior walls:
Clean the walls
Remove the old paint if planning to repaint your interior.
Find invisible flaws and repair damaged parts of the wall and ceiling.
Prime your walls for perfectly painted walls
Don't stop there. Go on and figure out what more to do and prepare for a taxing project. Other crucial steps include; carefully choosing your colors and you have to decide whether to invest in warm paints or cool paints. Don't forget to clear the area you are painting. Safely remove your furniture out of the room you are painting.
Gather the Necessary Supplies
Pick the right painting tools and materials. You will need different tools depending on the paint you plan to use and your wall condition, and the interior design. Here are the must-haves:
Paint
Primer
Paint roller with an extension pole
Paintbrushes
Paint tray
Painter's tape
Sandpaper
Rags
Putty knife
Drop cloths
Ladder
Overwhelmed by all the paint colors to choose from? Read more about what mood each color can bring into your home in our recent blog Paint Colors That Can Brighten Up Your Home!
Get to Work!
With all the painting tools and materials in place, it's time to get down to serious business. This may be a taxing project, but there are tips to follow and produce perfect results. They include:
1. Mix cans of the same paint in a larger bucket. You will enough to use and for consistency purposes.
2. Prime and texture interior wall patches to avoid a blotchy finish. Fix the flashing on the wall with a primer and use a roller to prime and improve the wall's texture.
3. Paint the trim first and then move to the ceiling and wall of your house. It's easier to tape off the trim than other areas.
4. Apply paint from top to bottom. Make sure you use your roller with an extension pole to apply the color from the ceiling downward.
5. Roll your paint along the edges for unswerving texture. Brush on the color and roll it out before the paint dries for guaranteed texture consistency.
6. Don't pull the tape off the trim while the paint is still gummy. You don't want the entire job to look sloppy. Wait for the color to dry before cutting the tape loose. Give it time, and wait for 24 to 48 hours and result assured of pleasing results.
7. Use cotton drop cloths to wipe out spatters and spills of your carpeting rather than plastic drop cloths. Paint spills will stay wet on a plastic cloth and might end up causing more damage.
8. Using your sandpaper, trim between paint coats to get an ultra-smooth finish before applying another paint coat. You will avoid a grainy texture and rest assured of exceptional results.
Feeling like a paint pro yet? Check out these 5 DIY Projects to freshen up your home's interior!
Once you have finished your home interior painting exercise, make sure you clean up. Clean your brushes with water and soap, especially if you used water-based or latex paints. Painting is fun with the right skillsets, and you will, without a doubt, enjoy the experience.