Key Indicators of a Healthy Housing Market
Posted by Thomas "Jeff" Cook on Wednesday, February 5, 2020 at 12:47 PM
By Thomas "Jeff" Cook / February 5, 2020
Comment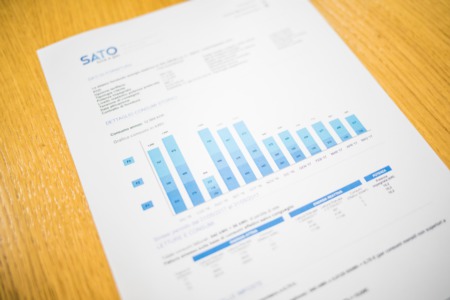 People often look at the housing market as some sort of impenetrable and unconquerable force in the American economy. Does anyone besides Wall Street bankers actually understand the violent swings and dips of the housing market? Jeff Cook Real Estate certainly does! In this article, we are going to take a look at a key few indicators of a healthy and strong housing market, as well as relate that information back to the housing market in South Carolina. It is our hope that this information will provide you the confidence needed to approach difficult housing decisions.
Before we dive too far into the numbers, it's important to understand that all statistics mentioned here are available locally and at no charge through a variety of avenues. If you can't find the information from local resources, reach out to Jeff Cook Real Estate. We're here for you to provide expert advice on all real estate markets.
The first indicator of a housing market's strength and health can be found in the average sales price. In a healthy housing market, we are looking for rising average sales prices in conjunction with an increasing total sales number. In essence, that means that you want to look for a housing market where more houses are selling for higher prices. It seems pretty simple, doesn't it? More often than not American housing markets will not be obviously moving upwards or downwards, and it's for that reason that we need a few more indicators to truly and easily understand the health of a housing market in question.
Oftentimes a healthy housing market will have a tight inventory of homes available for sale. Think about it this way, if more homes are selling for more money, there should be fewer homes available for sale at the end of the day. If you are having a hard time finding out whether average sale price and totals sales are moving up or down, try to ascertain a more general idea of how many homes are available in that market. If there are hundreds of homes for sale, chances are the market is not doing too well.
Additionally, avoid markets where there are a high number of distressed sales. This includes foreclosures or bank auctions and is usually a negative indicator of a housing market's health.
Finally, you can usually look at more macro statistics and concepts to round out your conclusion about any housing market in question. Statewide job markets are a very good indicator of overarching housing market health. If there are more jobs statewide, it's likely the housing market is reaping the benefits of more money in the economy. At this very moment, this is true in the housing market in South Carolina!
A number of South Carolina cities including but not limited to Charleston, Greenville, Columbia, and Rock Hill are all experiencing relative housing booms. Reach out to Jeff Cook Real Estate today for more information, analytics, and expert advice. We hope this article has proved interesting and informational and we look forward to hearing from you soon.