JeffCookRealEstate.com - The ONLY site you need for real estate excellence.
Posted by Thomas "Jeff" Cook on Friday, February 28, 2020 at 12:31 PM
By Thomas "Jeff" Cook / February 28, 2020
Comment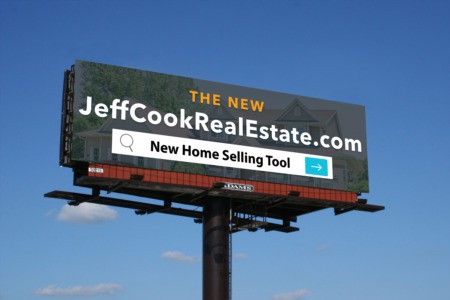 Ready to hear the latest news in real estate? Jeff Cook Real Estate just created a brand new online home search tool that will allow buyers to search through 25,000 available homes in real-time! Your home receives top market exposure when you choose to work with the locals' favorite brokerage.
Imagine your home featured on our site for qualified home buyers are shopping for their dream home! It's simple; our agents will walk you through each step of the home-selling process so you can skip out on the hassle. Our experts prep your home and make deals with serious home buyers.
Here's where Jeff Cook Real Estate's expertise comes in handy:
Setting an Asking Price
Marketing Your Home
Negotiating
Closing the Deal
Our agents are prepared to assess your home correctly before it hits the market and can give you an idea of the best possible asking price for your home. When a home is priced right for the current market, it sells quickly, within a month! Jeff Cook Real Estate is a household name, so you know our marketing is unforgettable.
Our promise to you is that we make real estate easy. The local experts at Jeff Cook Real estate are ready to help you sell your home efficiently and professionally. We continue to challenge traditions and create a state of the art home-selling techniques to make the real estate process a breeze. What are you waiting for? Experience how easy it can be with our new home search tool!