Countdown to Move Out Checklist
Posted by Matt Serrato on Wednesday, October 21, 2020 at 11:30 AM
By Matt Serrato / October 21, 2020
Comment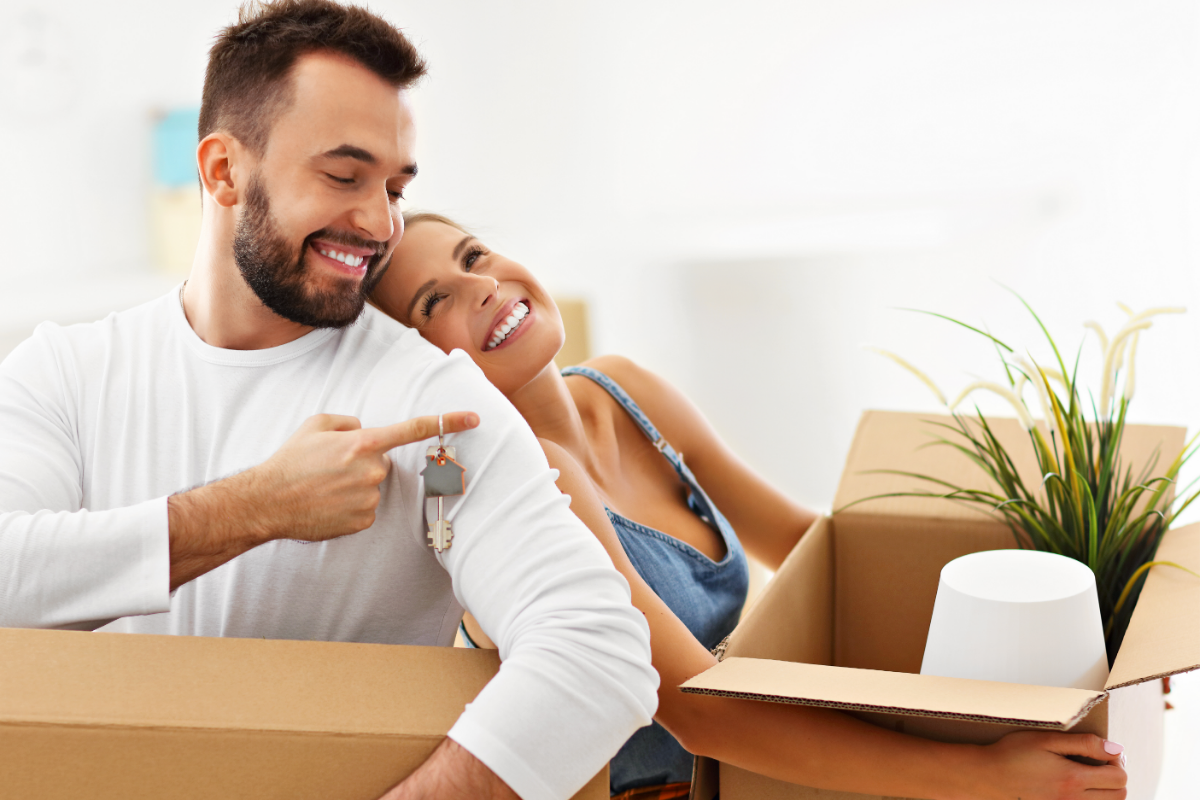 You turn the key, open the door, and you're finally in the house you'll soon call a home - not so fast, though. Before you settle in, you need to move your stuff there! Moving out can be a stressful time for most people, but it doesn't have to be. If you plan accordingly, you might even enjoy the moving process!
Follow this 5-step plan for a stress-free experience when it's time to move out. It all starts one month before the big day!
1. One Month Out
You have 4 weeks before you move out. No worries, there's not too much to do right now! This step is all about planning.
Walk around the house and do an inventory. Figure out what you're going to keep and think about donating everything that you won't bring with you to your new home.
Call your workplace and ask for time off in advance. Google moving or truck rental companies in your area and call them as well. Call anyone you must at this stage.
If you're renting your current house, think about potential repairs and make sure you do it before you move onto the next stage. No rush, though! You have 30 days!
2. Three Weeks Out
Everything is going smoothly, but now comes the physical exercise. Start collecting boxes, bubble wrap, and old newspapers to start packing!
Start little by little. Don't box your computer just yet, though! At this stage, focus on packing non-essential items. Wrap your books, season-specific clothing, and everything you won't likely need within the next month.
Double-check with both your landlord, your moving company, or whichever friends you asked to help you on the big day.
Call your home insurance, cable, electric, and all other utility providers to prepare them to switch their services to your new home.
Place all essential documents - such as medical records, passports, and similar items - in one place. You don't want to be scrambling for your ID the day before you move out!
3. Two Weeks Out
You're starting to feel like a stranger in the house you're in now, but don't worry, you'll soon be there.
Call the moving or truck rental company and confirm for a third and final time. It might seem like too much, but you don't want to be left hanging on the day you move out!
Start packing essential things. Leave out only what you need for the next 14 days.
If you own any pets, check out our guide to moving with pets!
If you have anything important in your hard drive (anything from family pictures to work stuff), make sure you back it up somewhere.
4. One Week Out
The big day gets closer and closer!
Now it's time to pack everything that you have. Take pictures of electronic stuff, such as computers, TVs, etc.
You should pack a small bag for yourself and any family members in your household. Do it as if you'd be going out on a holiday. A few changes of clothes, your phone charger, medicine, and anything else you might need until you're in your new home unpacking.
Donate everything that won't make it to your new home: food, clothes, medicine, old computers, anything!
5. The Day Before
The day before might be the hardest of them all. Take one last walk around the house and reminisce. Check and double-check everything is in place and you're not missing a thing.
Get plenty of rest, you need to be sharp for the next day. You'll be in your new home before you know it!