Christmas Gift Ideas for a First-Time Homeowner
Posted by Thomas "Jeff" Cook on Wednesday, December 4, 2019 at 12:18 PM
By Thomas "Jeff" Cook / December 4, 2019
Comment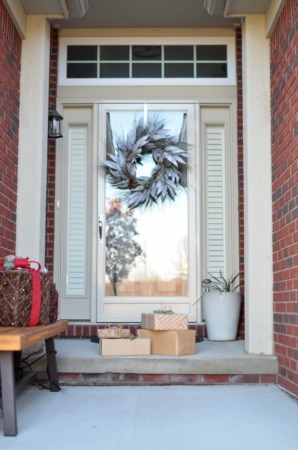 With Christmas coming up fast, everyone's mind is on gift-giving and the Christmas spirit. At Jeff Cook Real Estate, this looks like giving back to the community and finding ways to encourage others to give too. If you've got a friend who's just bought a new house and is in the process of moving in then they may need some of that Christmas cheer delivered to them in the form of a well-thought-out housewarming gift. Fortunately, there are plenty of things that new homeowners need and a wide selection of home-ware gifts to suit every budget.
If your first-time homeowner is moving from an apartment into a house then there are probably plenty of things that they need for their new digs that they haven't had a use for previously. If the house has a yard and garden then you have even more options for your Christmas gift-giving. Here are a few ideas for housewarming gifts to give at Christmas time.
Lawn Care Tools
Your new homeowner may be dealing with the need to care for a lawn for the first time. Chances are they don't yet have any of the tools they will need to take care of that lawn yet either. Take a trip to your local gardening supply place and see what sort of tools might come in handy for a first-time homeowner. Gardening tools come in a variety of types and prices so you should be able to find something to fit your budget. You can also get your giftee a coupon that lets them select the tools they actually need rather than the ones you think they need.
If your friend is not too keen on caring for their lawn themselves over the Christmas period then getting them a gift card for a lawn care service might be a better option than buying them tools. This lets them try out a local service and see if they want to hire someone to do their lawn for them.
Welcome Mat
One of the first things that visitors to the new home will see is the doormat greeting them into the new abode. You can find a wide variety of doormat designs that will likely suit your new homeowner, but if you want to play it safe then the standard "Welcome" message will work just fine for a gift.
Home Repair Tools
If the house your friend is moving into is a bit of a fixer-upper then they may appreciate some additions to their collection of repair tools. Hammers, saws, drills, and screwdrivers all come in handy and will find plenty of use around the home.
Houseplants
Nothing gives life to a house like adding some color and greenery to it. You can find a wide variety of plants that your new homeowner will love and which will help make their new house feel like a home to them. If you fancy giving them something less ornamental then tabletop herb gardens and self-contained indoor smart gardening systems might be something to consider.
Video Streaming Subscription
If your gift recipient needs some entertainment after moving into their new house then why not get them a subscription to a video streaming service? You can pick the length of the subscription depending on your budget, and select the type of service based on the interests of your friend. Do they like movies? Perhaps they prefer documentaries? Maybe they want something that gives them a little bit of everything? Shop around and see what services are on offer, and which ones would make good Christmas housewarming gifts.
Here are 35 more "Welcome Home!" gift ideas from Good Housekeeping to help you find the perfect gift. If you're crunched for time, a gift certificate to one of Charleston's Best Local Restaurants would be a great way to help a first-time home buyer find some time to relax and enjoy their new city!
Hopefully, this housewarming gift guide has given you some interesting ideas to help your gift recipient move into their new home. They will probably have a lot on their plate with Christmas just around the corner so they'll certainly appreciate your efforts to help them get settled. Show them you care by getting them something practical and fun to warm up their new home with Christmas cheer.