Charleston Staycation
Posted by Lee Willey on Monday, May 31, 2021 at 10:00 AM
By Lee Willey / May 31, 2021
Comment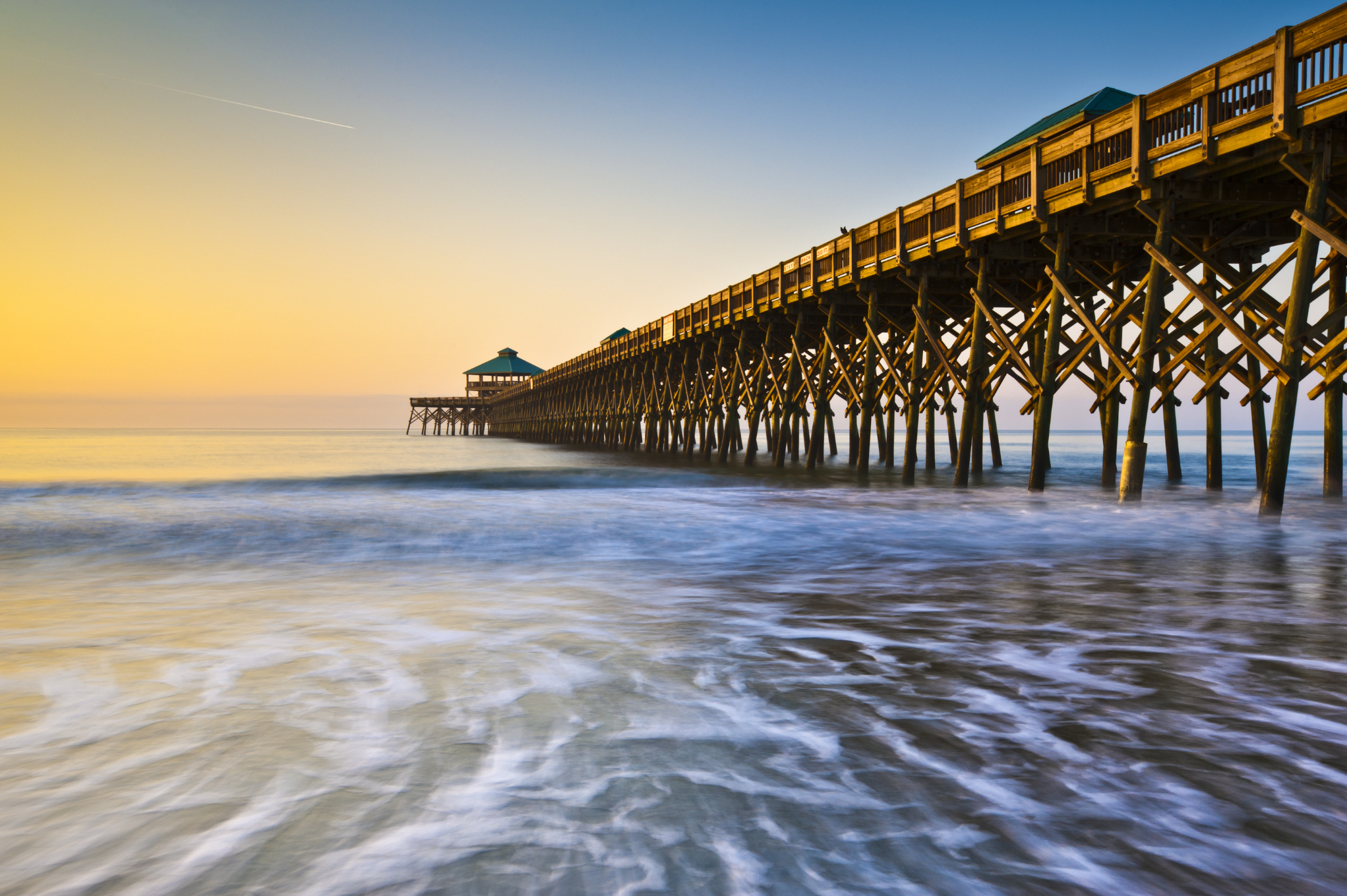 Eclectic art scenes, proximity to water, buzzing restaurants, and southern charm: Charleston is quite the destination! Tourists love it, but so do the residents. Charlestonians, let's get started planning your staycations. While the coronavirus pandemic did have most of us housebound, there are tons of local events and things to do right here in Charleston this summer. Whether you're a history buff or a nature enthusiast, there are many things to keep you occupied during your vacation. Here are things to do in Charleston, South Carolina while you take your much needed staycations.
Dive into the SC Aquarium
The Aquarium is ready for you to explore! From the ever-popular Touch Tank to the Saltmarsh Aviary, there is something fun for everyone. It boasts of more than 5000 animals, so there's always something new to discover. There are plenty of exhibits that both kids and adults alike will enjoy, so bring the whole family along. If you are still a little wary of resuming in-person interactions, don't fret, the aquarium is still running at half capacity, so be sure and reserve your spot online ahead of time. They are also still offering Critter Calls, which allows you to virtually meet an animal via Zoom, providing a great way to shake things up from a distance.
The Ravenel Bridge
This is one of the iconic landmarks in the city. It connects Charleston harbor to neighboring Mt. pleasant. You can explore the natural beauty as you walk or bike over it, and if you catch it at sunset it won't disappoint. Each yeah the Cooper River Bridge Run is held here, which is a fantastic opportunity that everyone should try at least once!
Go to the Beach
Many Charlestonians agree that it's not a vacation without a beach trip. Some of the popular beaches include Edisto, Isle of Palms, Folly, and Kiawah Island. Each beach has its own unique personality to it, so it pays off to do a little research before you choose where to go. Be sure and look up the restaurants in the areas too; some of these beaches have hidden jewels of places to eat.
Tour Magnolia Cemetery
Charleston boasts one of the best and most beautiful rural and Victorian-style cemeteries in the United States. Since the 19th century, this has been a place to sightsee with lovingly landscaped paths, ponds and trees. The property was once a rice plantation and is a perfect balance of history and enjoying the Charleston scenery of the Atlantic Coastal Plain. Don't just take our word for it, go check out Magnolia Cemetery!
Explore Cypress Gardens
A unique and exciting attraction in the area is Cypress Gardens. With self-guided boat tours on the swamp, a butterfly house, swamparium and walking trails, these gardens are a beautiful way to spend your day. This destination has been featured in numerous national magazines, well known television shows, and movies such as The Notebook and The Patriot. Don't miss out on seeing these spectacular gardens!
Charleston Area Farmers Markets
West Ashley? Mount Pleasant? Downtown Charleston? Summerville? No matter what part of Charleston you are in, there is a Farmers Market nearby. The local vendors have something to show every week. Fresh produce, local artisans and trades, there are all sorts of local businesses you can discover and support at these markets. All across the lowcountry there are Farmers Markets near you!
Charleston has something special for any type of traveler. Whether it's your first or tenth time, you'll always find something new. Be sure you plan your staycation right here in Charleston! (For those of you reading who don't already live in Charleston, when you're ready to move here call 855-HEY-JEFF!)