10 Last-Minute DIY Christmas Decorations
Posted by Thomas "Jeff" Cook on Wednesday, December 4, 2019 at 12:44 PM
By Thomas "Jeff" Cook / December 4, 2019
Comment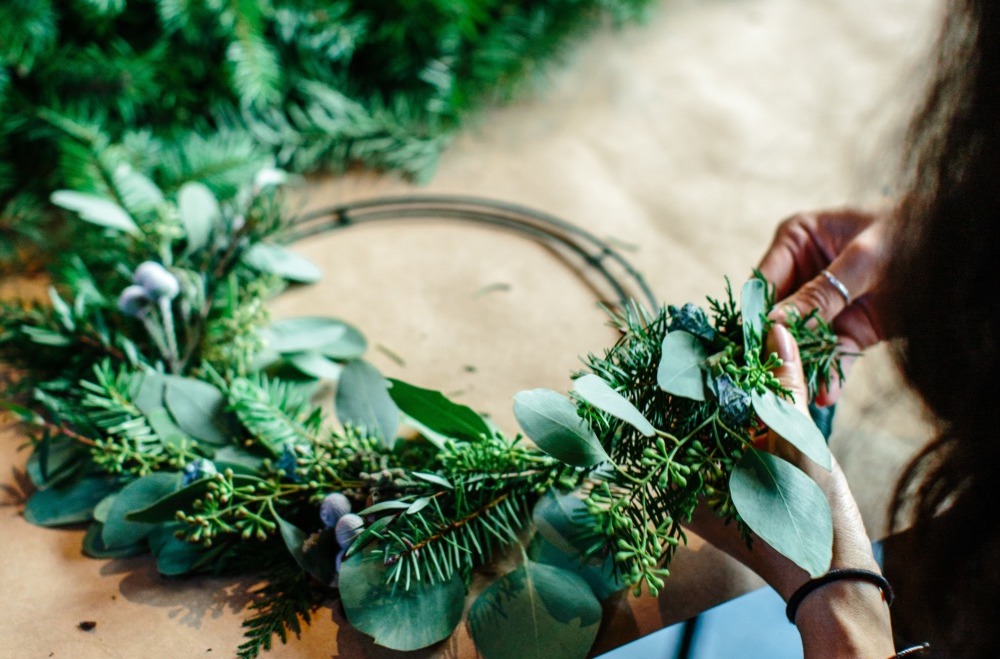 Christmas is so close we can already hear the jingle bells ringing. If you haven't decided on the holiday décor yet but you want your home to look festive without breaking the bank, we have the perfect solution. Homemade Christmas decorations are easy to make and budget-friendly. Here are the best DIY projects for the winter holidays:
1.Coffee Filter Snowflakes
Let's start with the most popular of the winter DIY projects: paper snowflakes. It's one of the easiest projects out there, but what if we told you there's even a simpler way to make the snowflakes? You can use coffee filters to ease your work. Fold the filter in half, then in thirds, then fold it in half again, and cut to create the shape of a snowflake. It's that easy!
2. Pinecone Gnomes
Moving on to the tree decorations, this fun project is all about the little gnomes. You will need a few pinecones, just a little bit of cream-color felt for the pointy hats, chenille stems to keep the hat up, wooden balls which you will use for the heads, white or gray wool roving for the beards, a hot-glue gun, and a sewing needle with white thread. Simply glue the materials to form the gnome and sew the hanging loop to the back of each gnome.
3. Cupcake Liner Garland
Cupcake liners are great for a number of other things besides baking. You can even use them to make a quick garland. Simply gather your favorite cupcake liners (preferably red, gold, silver, or other festive colors) and fold them in half over a long string of yarn.
4. Snowman Fridge
The kitchen is sometimes overlooked when it comes to Christmas décor, but it shouldn't be. Here's a fun project that kids will enjoy. Turn the fridge into a snowman by using adhesive paper, wrapping paper, and tape. Cut small and medium circles of black adhesive papers for the eyes, mouth, and buttons. Then cut a triangularly-shaped piece of orange adhesive paper for the nose. Finally, cut strips of colorful wrapping paper to create the scarf and use the tape to place them on the fridge. Your snowman will be ready in just a few minutes!
5. Eco-Friendly Christmas Tree
Many homeowners have started to replace the traditional Christmas tree (the evergreen conifer) with some untraditional options. Since the trees are cut for the sole purpose of being placed in a home for a short period of time before being disposed of, it does make sense to look into more sustainable ways of decorating the home. Gather all your books and arrange them in the form of a conifer. Next, make your "tree" look pretty by wrapping it up in garland lights.
6. Window Ornaments
Hanging paper ornaments from your windows will add a Christmas cheer to any room, and it will look pretty even from the outside. Simply cut the paper in the shape of Christmas balls. Play with different colors and patterns and use metallic strings for a glamorous look.
7. Pinecone Candles
Are your candles looking too boring for Christmas? Here's an easy fix. Give your candles a festive look by lining them with pinecones. Use jute or twine to keep them all nested up around the candle. You can also use a silver spray if you don't want to go au naturel.
8. Dressed up Doorknobs
Get your doorknobs ready for the holidays by tying a bit of red velvet and a sprig of holly onto your doorknobs. Alternatively, use satin ribbon streamers tipped with a few sleigh bells (you can find them in any crafts stores) for a fun Christmasy touch.
9. Framed Christmas Cards
What better way to show your appreciation for the wonderful Christmas cards you received than putting them on display? Use an empty picture frame, garland lights, and clothespins to create the display.
10. Marshmallow Snowmen
How about an ornament you can also eat? Kids will definitely love these marshmallow snowmen. Stack two marshmallows with a toothpick and decorate the snowmen with sprinkles and chocolate wafers using dots of frosting to glue them all up. You can place the marshmallow snowmen on a colored plate and add sugar for snow.